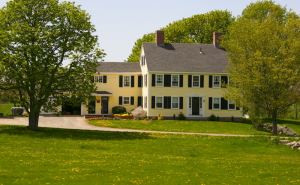 Like any big project landscaping contains a lot of work. If you're not sure where to start, how to consolidate your ideas, or even what sort of landscape you want for your yard, a professional may be able to help. Here are three benefits of hiring a professional landscaper.
Create the Plan
One of the first benefits of hiring a professional is that they can create the plan for you. A professional landscaper can take your many ideas and formulate a single cohesive plan that with work for your yard spaces as well the climate of your area. They can then present to you your options so that you can decide which you like best.
Practical Solutions for your Location
Many find the hardest part of landscaping is choosing plants that thrive in your environment. This can mean everything from plants that can thrive in dry and arid areas to ones that can survive the snow. It may also be choosing the right plants for the areas of your yard that are always in shade or sun. A professional can create your design with foliage that will thrive at your location based on the climate of the area.
They Take Care of the Details
Perhaps the best benefit of hiring a professional is that they do the work for you right down to the smallest details. Not only can you trust that your yard will be beautifully crafted into the sanctuary you want, but that everything from irrigation needs to plant location has been carefully thought through.
There's a lot of work that goes into landscaping and the right professional can help. They can provide everything from design services to overseeing the crew that puts your yard together. More than that a landscape professional can ensure your design will work for your yard space and local climate. With the help of a professional you can have a yard you love.