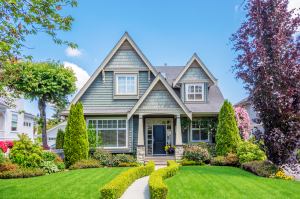 You want to find the best landscaping contractor in your area to work on your property. You need someone who has experience in the field and shares a vision similar to yours. There are various avenues to take to find the perfect contractor for the job.
First, you can go around asking people you know for recommendations. If your neighbors or coworkers hire a yard maintenance service, then you can ask them for suggestions. For people who had other renovations done to their homes, they can ask the remodeling team if they know anyone in the horticulture industry. These people will either recommend services they liked or tell you to stay away from subpar services.
It is also a good idea to know exactly what you hope to gain out of a professional landscaping service. Some homeowners simply want to have a beautiful lawn to show off to everyone. Other people want to reduce their impact on the environment by installing more sustainable plants. By knowing what you want to get out of the service, you will be better off finding someone who can meet your needs.
You also want to ensure your landscapers are fully licensed to work in your state. You also want to hire a team that has liability insurance. Do not take a contractor at his word that you will not be liable in case someone gets hurt. Always see the policy for yourself.
Once you have found a few landscaping companies that seem good on the surface, you are ready to schedule consultations. The contractor should arrive on time. He should also answer all of your questions fully without sidestepping them. You also want to hire a contractor you feel comfortable with around your property. Ultimately, you should be able to find a contractor who is trustworthy and honest. That is a sign of a true professional.